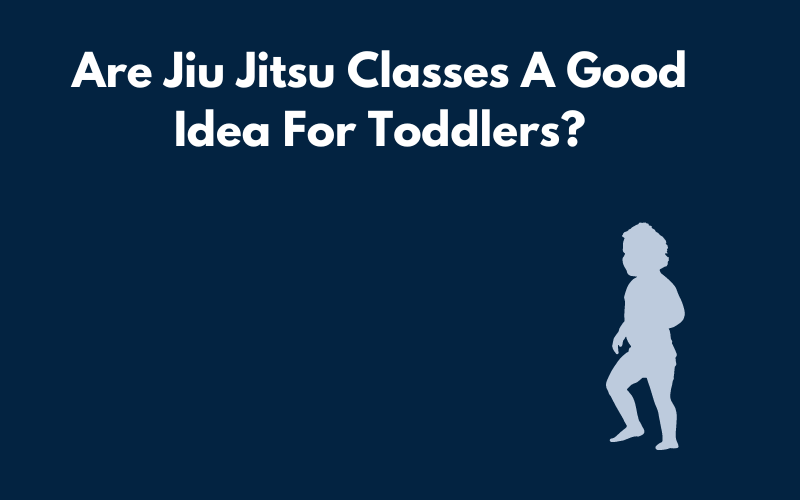 Are Jiu Jitsu Classes A Good Idea For Toddlers?
Posted: July 18, 2023
At Ellis Academy of Self Defence, our children's programmes start from as young as 3 years old. Due to such a young starting age, many parents come to us and ask 'are jiu jitsu classes a good idea for toddlers?' If you are wondering the same question, this blog is for you. Here we aim to explore the benefits that jiu jitsu can offer to toddlers and younger children. If your little one is expressing an interest in martial arts, yet you want to know more before enrolling your child - this is the blog for you!
Jiu Jitsu For Toddlers
One of the key questions when it comes to discussing jiu jitsu for toddlers is - is it safe? Let's answer the question here, before delving into why not only is it safe but how it can also come with many advantages for a toddler's development. The answer to this question is yes. If a child is taught jiu jitsu correctly, by trained specialists, in a safe environment, the sport is most certainly safe, as well as fun and engaging!
It is never too early to encourage a child to adopt beneficial qualities such as determination, focus and confidence, that will carry them throughout their childhood and into adulthood.
Jiu Jitsu Classes: A Good Idea For Toddlers
Yes, jiu jitsu classes are a good idea for toddlers, but let's explore why.
Jiu jitsu, and martial arts in general can teach toddlers so many beneficial life lessons and provide them with attributes that are advantageous throughout their years. Let's explore!
Body Awareness
Jiu jitsu is a practice of martial arts that requires focus on intricate details in our body's movements. Performing skills in jiu jitsu can help develop a toddler to develop their fine motor skills and become more aware of their body and its ability to move and interact with others.
With skills such as coordination and balance being so vital in martial arts, jiu jitsu can play a huge role in the physical development of a child. Sure this is a hugely advantageous skill to learn if they do other sports, but it is also essential for everyday life, aiding them as they grow older.
Focus
As parents, it is no secret that getting a toddler to focus is a near impossible task. In the world we live in filled with stimulation from the TV and games, it can be quite difficult for younger children to focus on a task, especially if that task doesn't come with instant gratification.
Jiu jitsu is a good idea for toddlers as It helps them learn discipline and focus, two things that we just know are making the parents sigh with relief as they read this!
Children are encouraged to listen to one another and their instructors as well as follow instructions and focus on themselves in order to be successful in jiu jitsu. This is a skill that is so greatly advantageous in day to day life, both at school and at home.
Confidence
Many parents worry that jiu jitsu isn't a good idea for their toddler who lacks confidence when it comes to themselves or engaging in social interactions. This is where a dojo is the greatest place for them!
With jiu jitsu comes challenges, and with challenges comes success. Experiencing success and acknowledging personal development can be one of the greatest triggers for a child's confidence in themselves and their skills.
Jiu jitsu is a martial arts practice that relies on partner work and group training sessions. Here your child will develop their communication skills and make friends with like minded children, boosting their confidence!
Jiu-Jitsu Classes For Toddlers At Ellis Academy Of Self Defence
Our Tiny Tigers program is focused on children aged 3-6 and will help your child develop the essential skills that we have explored in today's blog. We want to ensure that the martial arts we teach provide a blueprint for healthy child development.
We understand for parents that choosing the right hobby to encourage your child to get involved with can be difficult, in some cases quite stressful. Our classes for toddlers are aimed at children having fun, engaging with like minded children and learning skills that can be pivotal for their development - there really is nothing to think about!
It can be a bit overwhelming thinking about your child getting older so quickly. So many parents have the same questions. Are they ready to socialise? Will they stay focused and keep up with other kids?
Our Tiny Tigers program is designed to enhance children's ability to pay attention and follow directions. As well as learn about themselves, bettering their skills and in turn, improving their confidence.
We aim to teach the crucial values to toddlers that you teach at home and encourage them to experiment and learn in a positive, safe & fun environment. At the heart of our curriculum for toddlers is the education and development of life skills such as perseverance, self-control, and confidence.
Our Tiny Tigers program is taught in groups which enables your toddler to further develop their social skills and language skills, understanding how to express their thoughts and needs with their friends and instructors in the dojo.
If you think jiu jitsu might be the right hobby for your toddler and want to know more - feel free to get in touch with a member of our team. You can reach us by calling 01737761999.