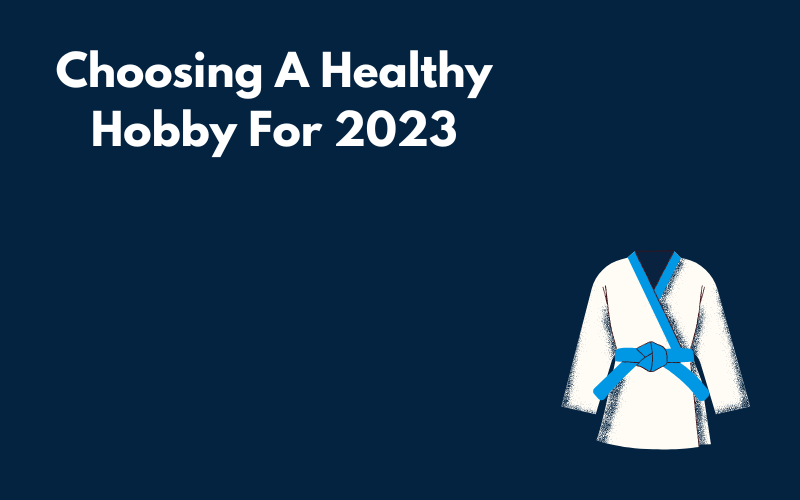 Choosing A Healthy Hobby For 2023
Posted: January 10, 2023
2023 is here! Happy New Year.
We are all for creating a doable New Years' Resolution that you will actually stick to. So many vow to live healthily throughout the year on January 1st. This blog will offer advice on how to choose a healthy hobby for 2023 and create a resolution that is not only easy to maintain but that you will love.
Finding a healthy hobby is one thing, but finding a healthy hobby and the motivation to stick to it is another. How many of us enter the gym on January 1st and the urge to go again starts to fade soon after? Being healthy and engaging in healthy hobbies doesn't have to mean boring routines.
A 'hobby' refers to something that we enjoy doing, so make it that! Often, people turn to exercise to fuel their desire to live a healthier life, but it doesn't necessarily come with enjoyment! Finding a healthy hobby gives us access to that active, healthy lifestyle, with the added bonus of fun and enjoyment.
Hobbies To Choose For A Healthy 2023
There are so many ways in which we can embrace an active and healthy lifestyle this year. Trialling different types of hobbies and finding which one works best for you is the best way to get involved with a healthy hobby in 2023.
Swimming
Swimming can host so many health benefits as well as making for an enjoyable hobby!
Working for your whole body by focusing on so many different muscle groups, swimming can burn as many calories as running, with the added bonus of offering benefits to your joints and muscles.
Swimming is a brilliant option for those who are living with injuries and other conditions. By minimising the pressure that exercise puts on the body, swimming is more often than not a safe, healthy hobby to have. However, if you are living with a disability or injury, we urge you to speak to your doctor before taking on any hobby which involves cardio.
Dancing
Dancing is a healthy hobby that offers so many benefits to both the body and mind.
Improving flexibility, bettering mental health and reducing stress are all ways in which dancing can be a brilliant option for the healthy habit you take on this year.
Reducing stress and depression can boost confidence and strength - this makes dancing a brilliant option if you're looking for a hobby that caters to not only your physical but mental health this year.
Martial Arts
Of course, this wouldn't be an Ellis blog without discussing the benefits of martial arts!
The list of health benefits that martial arts offer to adults and children is endless!
Why Choose Martial Arts As Your Healthy Hobby?
Another hobby that poses benefits not only for the body but for the mind, is martial arts!
When choosing a healthy hobby, you want to look at what it is you want to improve - strength, flexibility or improved mental health? If it's all three, you're in the right place!
Martial arts, specifically Jiu-Jitsu which is what we predominantly train in at Ellis Academy of Self Defence can offer so many benefits such as:
Decreased aggression
Reduced stress
Confidence and self-esteem
Full body workout
Better social life
Martial Arts At Ellis Academy
When starting a new hobby, we appreciate that for the most part, it is trial and error in finding something you really enjoy. Although we are confident that martial arts are going to be a hobby you really enjoy, to get you out of that boring routine, we offer trial lessons to both children and adults!
If you are on the journey of finding your healthy hobby in 2023 - why not give it a try?
If martial arts is something you're interested in trying, get in touch with a member of the Ellis team today!
You can call us today on 01737761999.