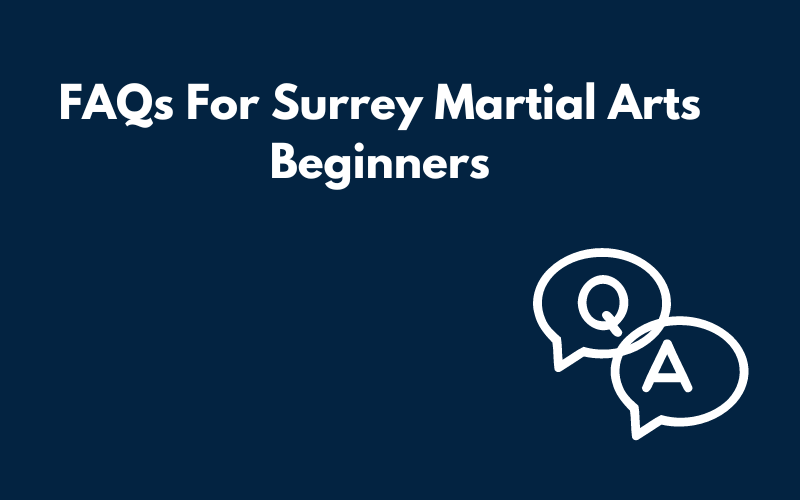 FAQs For Surrey Martial Arts Beginners
Posted: June 15, 2023
At Ellis Academy Of Self Defence, we pride ourselves on offering confidence building martial arts classes in Redhill. In and around Surrey, your child or yourself can get involved in martial arts classes in many ways, but we appreciate that this doesn't come without some questions. In this blog post, we aim to explore some of the most common FAQs for Surrey martial arts beginners and answer them - putting your mind at ease and getting ready to join the dojo!
Ellis Academy FAQs
Lots of people who are interested in starting martial arts classes in Surrey contact us for more information on our programmes, so we thought it was only right to share some of our most frequently asked questions.
Which classes are suitable for beginners?
We have classes for beginners in both our children's programs and adult programs. Many students come to us with very little to no experience in martial arts and that is ok! Our curriculum provides a great way for both children and adults to exercise.
Children as young as three can join Ellis Academy of Self Defence, with no experience in martial arts at all.
One of the most attractive features of our dojo is that our classes won't become dull or routine because as soon as you get better and continue learning, there are always more challenges ahead to keep you inspired and coming back for more!
This is what makes it perfect for martial arts beginners!
What will happen in the class?
Truthfully, the straightforward answer to this question is 'it depends'. Our classes which are aimed at younger children tend to focus heavily on developing a positive mental attitude, gaining confidence and setting goals, all whilst having fun and pushing physical boundaries!
Although our older teenager classes and adult classes still focus heavily on mental resilience and personal development, the classes lean more toward the teaches of Royce Gracie. Our students learn the most fundamental skills that are required to effectively learn Royce Gracie Jiu-Jitsu. These types of classes are focused more on teaching self defence skills for the real world.
Despite each class following a different type of focus, they are all appropriate for those beginners who are eager to learn a new skill and experience personal progression.
Do I need to have a good level of fitness?
Simply, the answer to this one is no. Ellis Academy welcomes people of all abilities, fitness levels and ages to the dojo. Our focus is that during the classes you gain confidence, as well as improve your fitness levels. One of the most important elements of martial arts is respect – it is important to us to create a welcoming, nurturing atmosphere within the academy and we encourage our students to support each other, despite everyone's different starting points.
Am I too young or old?
Our classes start at just 3 years old in our Tiny Tigers class and there is no limit on the top end! All ages are welcome to try martial arts out!
How long will it take to get a black belt?
We understand that gaining a black belt can be a really powerful incentive to join a martial arts academy.
In jiu-jitsu, the journey to black belt is a completely personal path. Usually, we give the benchmark of around four years of regular training to complete the black belt curriculum - but with that being said, the progression through belts can completely depend from one student to the next.
Gaining a black belt, although it may sound cliche, is not about the destination, but instead about the journey. Sure, it's great to work towards something, but becoming a master in martial arts is less about the belt, and more about the development that our students face both physically and mentally.
How much does it cost?
We believe that anyone can begin their journey of martial arts - any age, any fitness level. This is why we offer a trial for our martial arts programs - with no risks and no commitments.
After your trial session - if you decide to embark on a journey of personal development with us, speak to a member of our team!
How do I get started?
Becoming a member of Ellis Academy of Self Defence is simple - contact us by filling in our information request form here or calling us on 01737761999.
We understand that walking into a martial arts academy, at first may feel quite intimidating. However, our team of instructors are on hand to equip you with all the answers you need before embarking on your journey with us. It is our goal to make our students feel at ease and encouraged to become martial arts masters.
If you are a martial arts beginner in the Surrey area, there is no time like the present - get in touch with us and find out more about our dojo today!