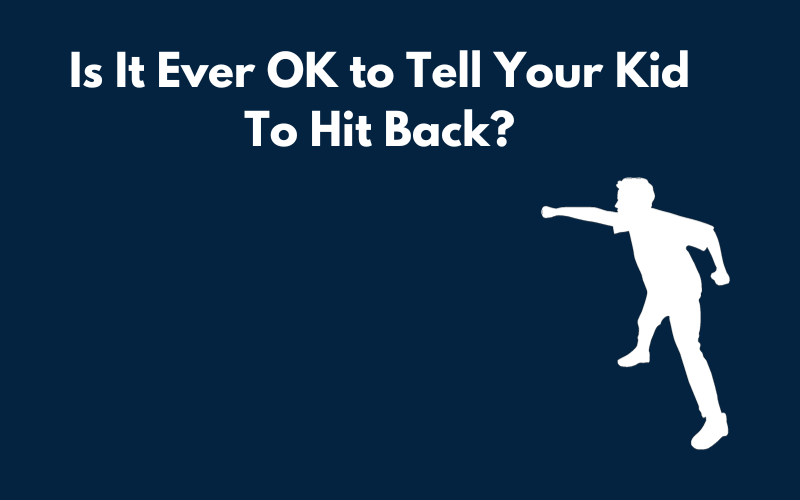 Is It Ever OK to Tell Your Kid To Hit Back?
Posted: September 29, 2023
As your child grows up, you of course want to teach them to be safe, confident and also be able to navigate the uncertain landscape we find ourselves navigating at the moment. Unfortunately, crime rates in Britain are still relatively high, especially when we look at physical crimes such as burglary and attacks. One question that may be on your mind when trying to encourage these qualities in your child is "Is it ever ok to tell your kid to hit back?" In this blog post, we will delve into the important topic of self defence and answer your question.
It's important to start off this article by making it clear that there are so many ways to defend yourself, many ways that don't involve hitting. At Ellis Academy of Self Defence, we teach self defence in the teachings of Royce Gracie. Jiu jitsu involves grappling to defend oneself - but we will learn more about that later!
Let's get into the all important question…
Is It Ever OK to Tell Your Kid To Hit Back?
Proper self defence goes far beyond simply learning to hit.
Enrolling your child in martial arts classes can teach valuable life lessons such as discipline, respect, and self-control, all of which help them navigate difficult situations they may face in the real world.
Being able to defend themselves, helps children feel empowered, fuelled by the confidence to handle various situations effectively.
With this being said, however, it's really important to understand that self defence is about ending a confrontation safely, not initiating one!
When to Encourage Your Child to Defend Themselves
The answer to the question "Is it ever ok to tell your kid to hit back?" We think, is no! However, if we rephrase our question to "Is it ok to encourage your child to defend themselves?" Absolutely yes.
There are a number of instances where encouraging your child to defend themselves can be hugely beneficial.
Addressing Bullying
As parents, we never want our child to experience bullying, neither emotional or physical.
If your child is facing aggression or threats from a bully, it's really important that they understand ways in which they can keep themselves safe and defend themselves.
Safety from Harm
Whether you are an adult or a child, it's crucial that you know how to defend yourself to keep yourself safe from harm. Self defence classes encourage children to learn how to protect themselves in threatening situations.
Protecting Others
Defence classes can help not just oneself, but can also help you defend loved ones and friends. Encouraging your child to be a hero and stick up for others is a great skill. Understanding how to verbally de-escalate situations and resolve conflict can help them and others.
Defending Yourself At Ellis Academy Of Self Defence
There are many instances that it's ok to tell your child to defend themselves, and ways in which they can protect themselves and others. The answer to the question 'Is it ever ok to tell your kid to hit back?' lies in specific situations where their safety or the safety of others is at risk. It is, however, really important, that physical self defence is a last resort. Children should be encouraged to de-escalate situations with their words or seek help from adults as a primary means of conflict resolution.
At Ellis Academy of Self Defence, we largely focus, not just on the physical aspects of self defence, but we also aim to teach the important values that enable children to flourish as they grow older. By enrolling your child into one of our classes, you can help them become skilled martial artists as well as confident and responsible individuals who are equipped to navigate difficult situations in the real world.
What are you waiting for? Join us today!
You can contact us by calling 01737761999.