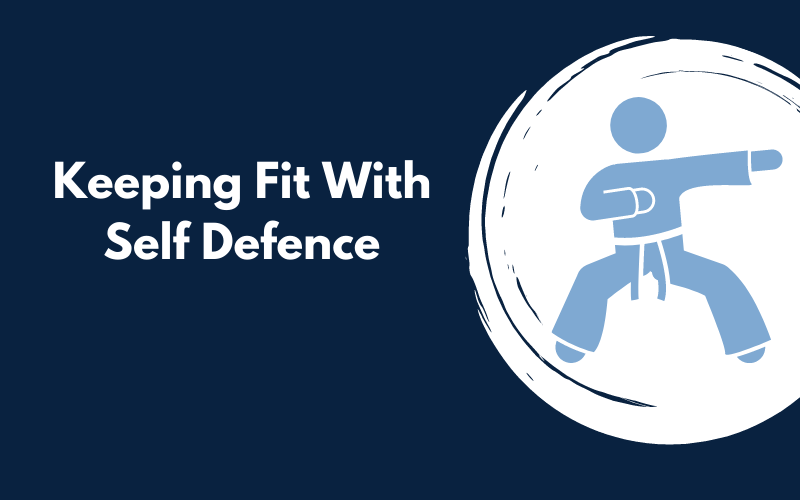 Keeping Fit With Self Defence
Posted: January 29, 2021
There are various sports and techniques, from Boxing to Martial Arts, that will give an individual the skills they need to defend themselves. Take Royce Gracie Jiu Jitsu, for example. It teaches discipline, self-confidence, self-awareness and self-defence techniques. And yes, it keeps you fit!
The Importance Of Keeping Fit
Did you know, people that exercise regularly are 25% less likely to suffer from depression? And did you know that lack of exercise can cause cardiovascular diseases, which kill one in three people?
Exercise can lower your risk of premature death by 30%. It can reduce the risk of major illnesses, such as cancer and diabetes by 50%. It reduces stress and promotes a healthy sleep pattern. It helps maintain a healthy weight and boosts energy levels.
Exercising regularly can even improve the relationships you have with those around you.
The statistics and facts go on and on. For a healthy mind and body, we need regular exercise. The NHS recommends that we get at least 150 minutes of moderate intensity activity each week, which is just 25 minutes of moderate exercise every day. Or 75 minutes of high intensity activity each week.
Keeping Fit With Self Defence
Finding the time to exercise daily can be challenging, especially when working full time and caring for a family. Having a hobby, such as Jiu Jitsu is an excellent way to get regular exercise and learn a new skill. It certainly beats going for a jog or doing the same mindless exercises at the gym.
Martial Arts: The Benefits Of Keeping Fit With Self Defence
Martial arts is suitable for people of all ages and all fitness levels. It is a fun and effective way for children and adults to stay in shape. At Ellis Academy of Self Defence, we focus on personal development by teaching Royce Gracie Jiu Jitsu and self defence techniques that stimulate the mind and body.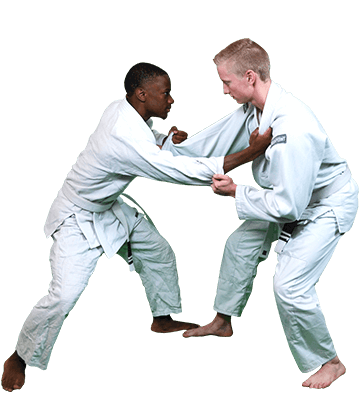 The benefits of using self defence to keep fit:
Self defence never becomes a dull exercise routine. There are always new challenges to undertake as an individual learns and improves their techniques.
It stimulates the mind as well as the body, which results in reduced stress, a positive mindset and improved mental health overall.
The techniques used will improve cardiovascular endurance, muscular strength, balance, coordination and flexibility. They will also aid weight loss.
Self defence techniques use most of your key muscles, including the deltoids, abs, hamstrings, pectorals, biceps, triceps, quadriceps, hips, gluteus maximus, and calf muscles.
Training various parts of your body during self defence techniques can reduce the risk of injury in everyday life.
Self defence techniques improve coordination and heighten your self-awareness.
The techniques are tailored to you as your fitness levels and ability improve – this allows you to reach your physical and mental potential.
Keeping Fit With Ellis Academy Of Self Defence
Ellis Academy of Self Defence is a martial arts school in Surrey, specialising in Royce Gracie Jiu Jitsu. Our experienced team of Instructors are Black Belts in martial arts and aim to help parents raise confident leaders and help adults reach their full potential.
If you are not from the Redhill area, you can join our Online Classes. We are currently running Kids Virtual Training for children aged 3-15 and Adults Virtual Training for ages 15+.
Our online classes enable you to keep fit with a consistent training routine, regardless of how bust your schedule is. They also keep your children in the best of health and boost confidence from the comfort of your own home.
If you are located nearby, you can sign up for one of our self-defence classes. As soon as restrictions allow, we will be back in our specially designed training area teaching everything from traditional martial arts to more contemporary MMA styles. And we'd love to welcome you.
Get In Touch
Ellis Academy Of Self Defence is located in the Redhill area of Surrey. For ten years, we have been members with a road map to success based on self-defence, confidence and goal-setting skills. We are currently running all classes online due to the ongoing COVID-19 pandemic.
Still, we are always available to answer any questions you may have via phone, or you may email us directly by using this mail form and a representative will contact you within 24 hours.