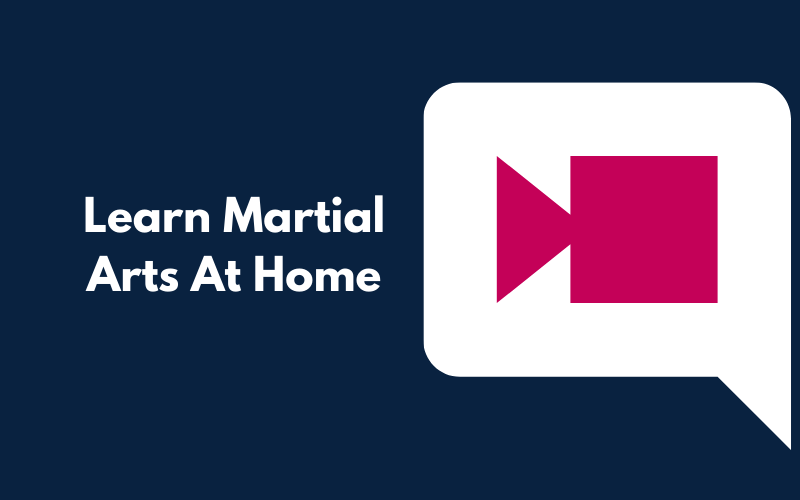 Learn Martial Arts At Home
Posted: May 26, 2021
It's fair to say that the COVID-19 pandemic has shaken the world upside down, affecting lots of industries in different ways. Sports and exercise clubs, such as our martial arts academy have been hit hard by lockdowns and people worried about attending classes.
But...it isn't all bad news! We've never seen innovation as we have recently regarding martial art schools finding new ways for students to learn from the comfort of home!
Yes, it isn't the same as being all together, learning and having fun in the same room but we must find ways to work around the current situation and continue to support our students.
Learning Martial Arts At Home
Online learning has been growing in popularity for years, but nothing compared to what has happened in 2020. Martial arts have shifted to online classes to diversify and keep existing students fit and healthy.
We're no different and have now launched our virtual martial arts academy. One additional benefit of going online is we can now work with students from much further afield – no longer being restricted to our location in Surrey.
The classes we are now delivering over Zoom are the same high quality, engaging lessons as we delivered in the studio – except in the comfort of your own home.
Whether you are an existing student or looking to start martial arts, we would love to have you online with us!
Here is an example of our timetable;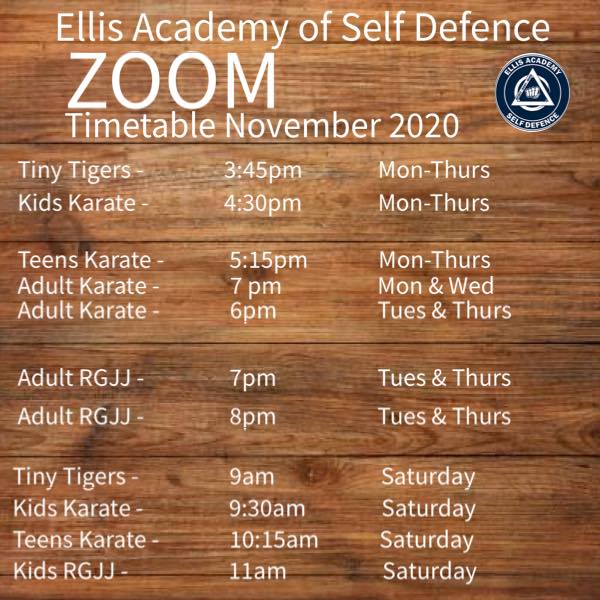 Follow us on Facebook for frequent updates on lessons and times.
Online Martial Arts For Kids
Keeping your kids fit and healthy can be a challenge especially when circumstances don't allow them to attend classes.
It's easy to let video games be the answer to keeping the kids occupied. But what if you could transform that screen time into something that would give them confidence, boost their immune system, keep them fit, and give them the tools to succeed in life?
We're here to help you raise a strong, confident leader while teaching focus and self-defence skills without the need for them to attend a studio!
View our Kids virtual classes for 3 to 15-year-olds.
Online Martial Arts For Adults
If you are missing the gym during lockdown or are looking for a new way to keep fit, why not try a virtual adult's martial arts class?
Join us on Zoom from anywhere in the UK and start to feel the benefits of our inclusive, fun, and engaging classes.
If you're busy with work and short on time, no worries! When you sign up to our online lessons, you can either participate live or access class recordings to do in your own time.
Our staff are also available for support and any questions you may have.
View our adult virtual martial arts classes for anyone 16 and up.