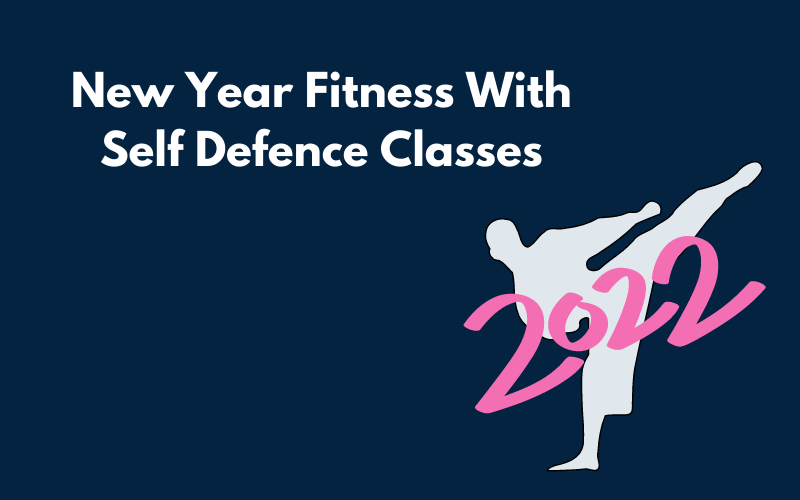 New Year Fitness With Self Defence Classes
Posted: January 12, 2022
Hello and a Happy New Year from the team at Ellis Academy!
Did you manage to make any resolutions this January? For most people, the start of the year is a great time to set new goals and plan for the year ahead. More often than not, people usually include fitness goals in their new year resolutions as keeping fit is a priority for lots of people.
Although new year resolutions have a bit of a bad reputation as being short-lived (how many people roll their eyes when someone mentions going to the gym in the new year, only to be proven right when new gym-goers only last a couple of months?) but many people do make and stick to very sensible fitness goals for the year. This could be for weight loss, general fitness, or psychological well-being.
With that being said, do self-defence classes factor into anybody's resolutions or plans for the year? Let's find out.
Why Make New Year Resolutions?
First of all, where did the strange custom of new year resolutions come from anyway?
It is said to have started over 4000 years ago with the Babylonians as a way to start the year afresh by settling debts and returning any borrowed objects. You can read more of the interesting history here. Christians went on to adapt and form new years resolutions as we now know them today – well similar…it was seen as a time to make good any mistakes you had made the previous year and vow to do better the next.
Today, resolutions often centre around fitness and health but can include things such as setting financial goals. Perhaps the popularity of fitness goals is linked to the tendency to overindulge at Christmas? For some, guilt often follows the festive period as a result of eating and drinking too much.
For whatever reason people choose to make a new year's resolution, aiming to be more fit and healthy is a good decision whatever the time of year. If anybody wants to use the January window as their start date, then they should be encouraged and supported to reach their new goals.
Is January A Good Time To Start Self Defence Classes?
January is an excellent time to start self-defence classes, any form of martial arts, or even start exercising full stop. Stepping into the new year with enthusiasm and a positive view of exercise is a great idea and will go a long way towards helping anybody meet their goals.
Martial arts classes can be started at any time of the year, but January is good for several other reasons.
January is officially one of the most depressing months of the year! With Christmas gone and summer seeming as though it's a long time away, starting a new fitness regime, or self-defence class is a great way to keep your mind healthy and help chase away the January blues. Exercise is a proven way to help boost self-esteem as well as combat anxiety and depression.
As we are now in the coldest months of the year, activities such as martial arts are more attractive because they can be done indoors. How many times have you put off a jog or a run because of the cold? Our lovely warm dojo is the perfect place to get fit in January or February!
How Do I Get Started With Martial Arts?
If you want to start a martial arts class, or your children do, now couldn't be a better time to get enrolled and give it a go.
We're always delighted to see new starters in January, and we promise you won't get any of the eye-rolling at Ellis Academy. Besides, if you give martial arts a shot and it isn't for you, that's completely fine. Most people that come and try one of our classes absolutely love them and can't wait to come back but we accept that the sport isn't for every single person out there.
That's why we have a martial arts trial offer.
Our trial offer is ideal for new year newbies – we offer the right encouragement and support you will need to help keep your new resolution and discover a new passion. Give us a try, you won't regret it!