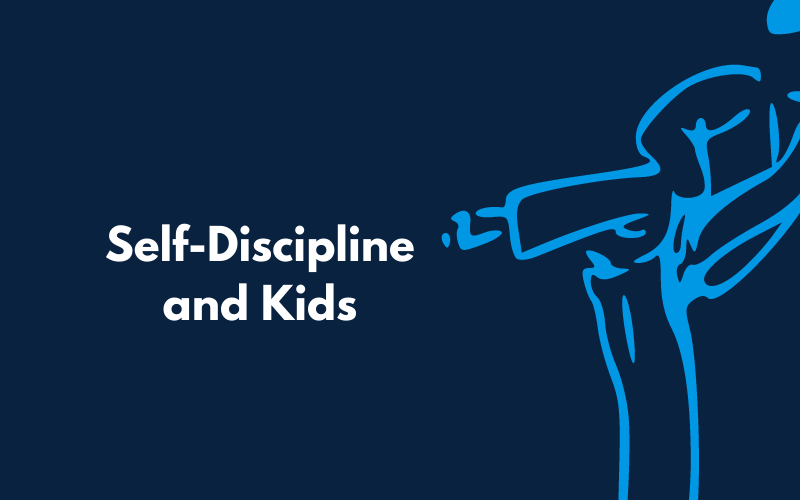 Self-Discipline and Kids
Posted: February 09, 2021
Martial arts can help kids develop their self-discipline, and it's an essential life skill they need to learn. In fact, self-discipline is integral to martial arts such as Royce Gracie Jiu Jitsu.
Learning and mastering Jiu Jitsu can teach kids about self-discipline, and it also teaches them self-confidence and self-awareness alongside self-defence.
Why is Self-discipline Important for Kids?
In a great many of life's situations, knowing yourself and what you're capable of are hugely valuable traits. The earlier you can master self-control, the better.
The popular science author and cognitive psychologist Steve Pinker has said, "Together with intelligence, self-control turns out to be the best predictor of a successful and satisfying life."
In practising self-discipline, children discover how to choose how they want to act, rather than just reacting out of their emotions. It makes them better equipped to face whatever challenges life has in store for them.
Self-discipline promotes good judgement. This empowers children to make good choices. If they learn self-discipline, they're more likely to grow up feeling self-confident.
But kids aren't born with self-discipline, they must learn it. However, self-discipline is not something you'll find on a conventional school curriculum. So how do they go about learning it?
Martial Arts and Self-discipline
Self-discipline is central to martial arts training. When learning Royce Gracie Jiu Jitsu, kids learn that progress comes from self-control, and from channelling their emotions.
Building a sense of discipline helps kids understand that to see a challenge through to the end means they must apply themselves, maintaining concentration and motivation.
At the same time, they become aware of their own limitations and weaknesses and understand what they must do to overcome them.
Here are four key ways in which martial arts training helps kids with self-discipline.
1. Discipline and Responsibility
Discipline and responsibility give children better self-control. Sticking to a martial arts training programme requires discipline.
Kids learn that you cannot become a martial artist without the right amount of discipline, which will enable you to perform well in training.
And, by unlocking children's physical and mental capabilities, it gives them a more developed sense of responsibility.
2. Cause and Effect
Learning how cause and effect work together is a crucial life-lesson. Royce Gracie Jiu Jitsu demonstrates to children how their actions will have a corresponding effect.
In a disciplined but encouraging environment, they can explore and discover how their actions impact the world around them. And how the actions of others affect them.
As they progress, they learn how they can shape the outcomes of their martial arts matches, using things like body weight to control their opponents' actions.
3. Problem-solving
Problem-solving is integral to martial arts training, and kids learn that every action has a consequence. What you choose to do in a given situation will have a direct effect on what happens next.
In situations where self-defence is necessary, for instance, children learn to recognise how their decisions will influence results.
And problem-solving is an essential element in developing self-control.
4. Decision-making
A critical part of life involves making decisions. This also relates to cause and effect.
By training in martial arts, kids learn to think before acting, and to work out the best course of action to take.
Weighing up pros and cons is central to decision-making in life, and it applies to Royce Gracie Jiu Jitsu too.
Decision-making during martial arts must also be rapid. Another thing kids can learn is that sometimes the best decision is not to act at all.
Martial Arts for Kids Online
Kids can still experience the benefits of martial arts training and learn self-discipline while current physical restrictions are in place, due to the pandemic.
We've got every reason stay positive in our outlook, with the vaccine roll-out and Covid-19 testing, but we also recognise that we have to adapt to the times we all find ourselves in.
Therefore, we're offering virtual martial arts training for kids.
This is an easy way for them to get started and learn the basics, and this includes developing their sense of self-discipline.
Lockdown and restrictions haven't made lives easy for children, but virtual martial arts training is one way of giving them something that rewards their efforts.
And the benefits can last a lifetime.
Gracie Jiu Jitsu Training in Surrey
We're based in Redhill, Surrey, and we teach Royce Gracie Jiu Jitsu to children and adults. For more information, please contact us.