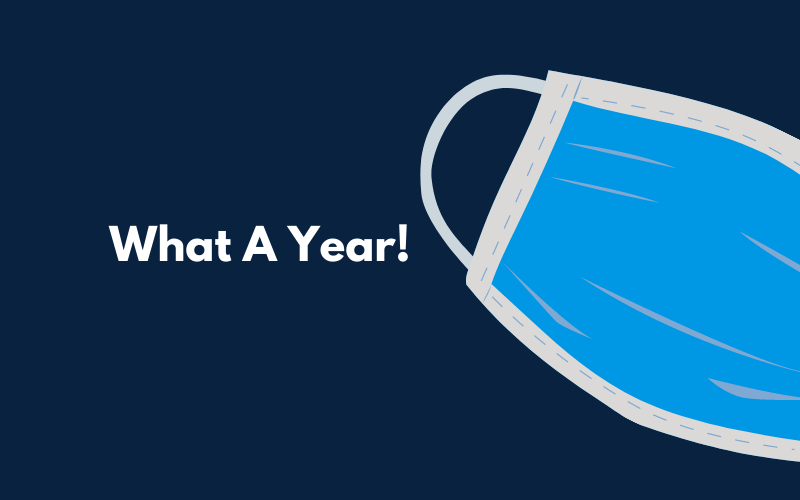 What A Year!
Posted: December 23, 2020
In our final blog post of 2020, we thought we would reflect on what has been the strangest of years, how the global pandemic has affected the martial arts industry, and what we hope will happen next year!
2020 And Coronavirus
If you would have told us back in March of this year that we would be carrying out all our classes online via video and had to keep our school closed, we wouldn't have believed it.
But lockdown came and like many other martial art academies we had to cancel lessons, contact students, and close our doors. We managed to briefly reopen during the summer, but we have held nowhere near our normal number of classes.
We were devastated to deliver bad news to our students – our academy is much more than a place to train or a gym. Our close-knit team are like family and our students are our friends, so it is an understatement to say we have missed training together.
The loss of real-life training highlighted just how many people rely on martial arts for not only their physical fitness but their emotional health too. It has long been known that exercise is linked to mental health and for some people, having their physical outlet taken away from them has been incredibly difficult.
This doesn't only apply to martial arts but all types of sports and physical activities. Gyms and lessons are for some people, the only time they may get to socialise, or feel relaxed. Gyms are places where people keep fit but also build friendships, get to know themselves and work out emotions.
There is also the financial effect the pandemic has had on sports – on a professional level there has been the economic damage from the cancellation of large events and tournaments, but smaller businesses, like ours, have also been hit.
We are hoping that once we see a return to normal – whatever the new normal may be, we see sports and physical activity valued more than ever in our society.
Going Online!
When it became clear that the pandemic and lockdown were not going to come to an end anytime this year, we decided to take our martial art lessons online.
Sports lessons online are not a new thing but 2020 has been the year that online learning for martial arts has really taken off.
Students value their time with teachers and going digital was a great way to stay connected and keep learning, even when we were all stuck at home.
As it stands, we are still currently running our virtual training sessions and will be for the foreseeable future. Thank you to all our students, new and old that have participated.
With the prospect of a vaccine on the horizon, who knows – we could be back to normal sooner than we imagined. Watch this space!
Seasons Greetings
Finally, we would just like to send a message out to all our students who have supported us this year – thank you and we wish you the very best of Christmases!
We are always grateful for the support we receive, and we can't wait to see what 2021 brings.
Merry Christmas everyone.