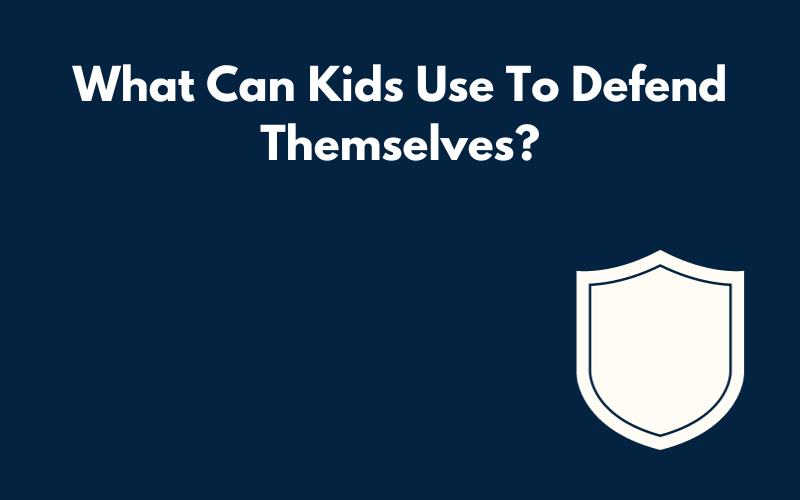 What Can Kids Use To Defend Themselves?
Posted: October 12, 2023
If your child needs to ward off bullies or finds themselves in a dangerous or uncomfortable situation, there are a number of techniques that kids can use to defend themselves. Self defence for kids can be important for so many different reasons, but what can kids use to defend themselves? Sure, we know the 'why' when it comes to kids self defence, but this blog is going to explore the how. Here we will take a deep dive into what kids can use to defend themselves.
Kids Self Defence - What Can They Use?
There are so many techniques that kids can use to defend themselves. Teaching children what they can use in advance helps them become well prepared for dealing with bullies or protecting themselves in uncertain situations.
Let's jump into what they can use to defend themselves.
Confident Body Language
Having good self esteem and a healthy amount of confidence is the first step to warding off bullies. Unfortunately, bullies tend to pick on those they see as weaker, so having confidence can deter them straight away.
Confident body language tends to make children appear stronger and therefore they are less likely to become a victim or be targeted. Helping your child portray confidence in their body language can transfer to something they can use in certain situations.
Confident body language hosts benefits beyond self defence, and these benefits can impact children throughout the rest of their lives.
Voice
One of the things that kids can use to defend themselves, a thing that each child has, is their voice. In a potential bullying situation or an unsafe scenario, children can use an assertive voice to encourage their perpetrator to back off.
Not only can their voice be used to assert dominance but it can also be used to attract attention. If children can't use their bodies to protect themselves in physically harmful situations, they should be encouraged to shout, yell or scream to attract attention and get help.
Other People
Another thing that kids can use to defend themselves is other people. Encouraging children to stay in a group when they are out is a great way of ensuring that they stay safe.
How kids make and keep friends is one thing, but having friends that can support and protect your child in uncertain situations is another thing entirely, and something that puts a lot of parents' minds at rest.
Take A Self Defence Class
It wouldn't be an Ellis Academy blog without talking about the importance and benefits of self defence classes. If you are wondering what your kid could use to defend themselves, self defence techniques are a brilliant way to start.
Maybe your child is more introverted, or they may not have a big network of protective friends, or they may lack self esteem. If any of these things are familiar a self defence class is the perfect place for your child. Children's self defence classes not only encourage kids to try a new hobby and make new friends but they also teach children valuable life skills and techniques that could be life saving in the most drastic situations.
Kid's Self Defence - Where Can They Go?
We have discussed what they can use, but where can they go to make a supportive network of friends, develop confidence, learn to use their voice and significantly, pick up valuable self defence techniques?
Ellis Academy of Self Defence!
If you think that enrolling your child into self defence classes is the right thing for them, claim your free trial today!
If you have more questions about the benefits of self defence or how your kid can use the techniques we teach in real life scenarios, feel free to get in touch.
You can reach us by calling 01737761999.