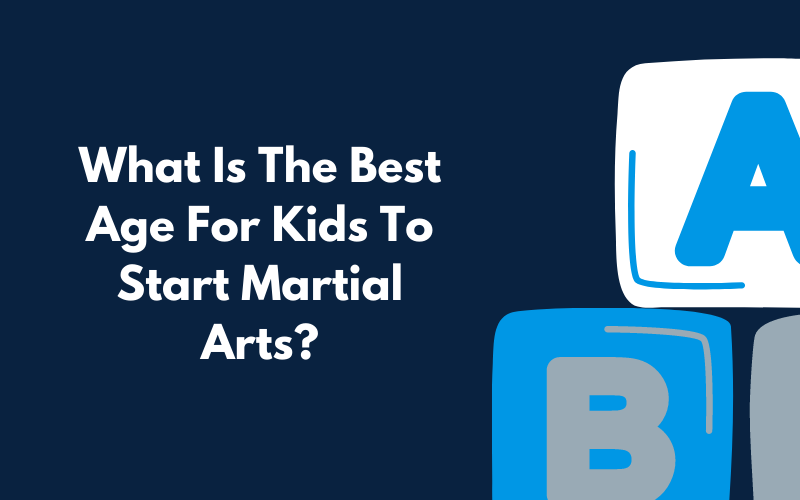 What Is The Best Age For Kids To Start Martial Arts Classes?
Posted: August 05, 2020
One question parents always ask us is; "what is the best age for my kids to start martial arts?" and it isn't always an easy question to answer! At least not without knowing what their child wants to achieve, or what the parent hopes the child will accomplish. In general, though, it is widely accepted that children can participate in some form of martial arts from 3+ years, but what benefit it brings starting so young is always up for debate.
Isn't 3 Too Young For Martial Arts?
Some people are keen for children to start a martial art as young as possible, in the belief that like other sports – starting young gives them the best chance of success. Scrap that idea because it doesn't apply to martial arts!
Of course, starting young means a child will achieve their goals (belts) faster, but is that necessarily a good thing? There is a consensus in the martial arts world, that there is no benefit to starting very early and that 5-6 years old, although young, is a better age.
For that reason, our kid's martial arts classes and kids Royce Gracie jiu-jitsu are open for children aged between 6-9.
However, for children younger than 6, taking part in physical activity is important for healthy development and being part of a club is great for building confidence and social skills. It's easy to see why some parents want their children to start earlier.
For children aged between 3-6, we have Tiny Tigers – a programme designed to help kids develop essential skills that they can apply to all areas of life while having fun and socializing. The classes are a great introduction to the world of martial arts and keep children engaged (something that can be more difficult with younger children), giving them the option to progress to martial art classes, once they reach 6 years old.
What About Older Children?
Our teen martial arts classes start at 10 years old – which is a very popular age for many children to become interested in martial arts themselves and ask about attending classes. At this age, kids tend to stay engaged for longer and become less bored than young children.
Kids can start martial arts at any age and will not be at a disadvantage, even when it comes to competing. There is plenty of evidence to suggest that starting a little older, leads to staying in the sport for longer.
Just to add some context; the best-known martial artist in history, Bruce Lee was 13 years old when he began training. Yes really!
Now, we aren't suggesting your child will go on to be the next world-famous martial artist, but it shows what is possible.
Do Kids Need Any Experience To Start Older Classes?
There is no need to fear about older newcomers to martial arts feeling left out feeling like they are 'stuck' in a boring beginner class either – all of our kids and teen classes are mixed ability classes, and more experienced children help newcomers out.
Being around others of all abilities creates a great atmosphere for kids to learn – they can see what they need to achieve and take inspiration from other group members.
Above all else, our martial arts school, based in Surrey, has a goal of creating a safe and encouraging learning environment for kids of all ages and abilities. Our students can learn self-defence skills, discipline, and confidence without being ridiculed for their mistakes.
At what age they start, is for you or them to decide.