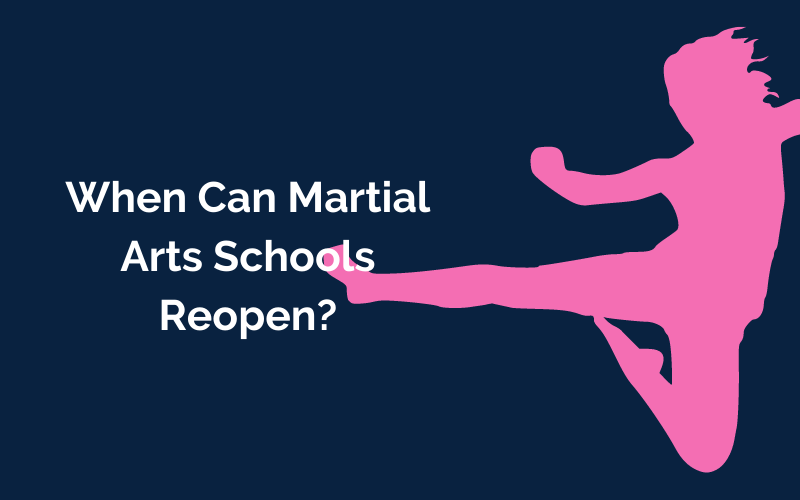 When Can Martial Arts Schools Reopen?
Posted: May 26, 2021
What about self-defence classes near me? When can martial arts schools reopen, as we start to emerge out of lockdown?
We're sure this is a question many of you are asking.
It's all a question of being patient. We're all following the cautious but systematic roadmap for reopening the economy that the government has set out.
Under the roadmap, indoor leisure facilities, including gyms, and martial arts schools, should be able to reopen from 12 April. This is if everything goes according to plan.
What we can promise is that the Ellis Academy of Self Defence will look a bit different when we do finally open our doors again.
During lockdown, we've been giving our premises a makeover. But that's not all we've been busy with, as anyone attending our online training will have discovered.
What is Online Martial Arts Training?
We've got a full range of classes that you can take online, during lockdown restrictions.
These include virtual training for kids, and for adults.
Delivering classes over Zoom enables us to offer the same high quality instruction you'd get if you attended a class in person (which obviously you can't do at the moment). The idea is that you can still access the benefits of learning a martial art, but you simply do it at home.
We all know how important it's been to stay active during lockdown. This is good not just for our physical health and fitness, but also our mental wellbeing.
With online training in martial arts, you learn discipline and skills that go together with your physical fitness. Whether for kids or adults, learning martial arts can build self-confidence and help you stay healthy and motivated, even during the most limiting of lockdown restrictions.
Our online classes for kids and adults include kids and adults karate and Royce Gracie Jiu Jitsu.
It doesn't matter where you live, you can still access this excellent training and experience the benefits of learning martial arts online.
How Kids Benefit from Online Classes
Martial arts teaches kids about self-discipline and builds their self-confidence. Yes, they're back at school (finally) but they've had a disjointed and probably unsettling year.
If you want to boost a sense of stability, then online virtual martial arts training could be just the thing for them.
It's about working towards goals, and learning how to think and act in certain ways, with the reward of continuous improvement and encouragement.
How Adults Benefit from Online Classes
If lockdown has deprived you of the gym, or if you've fallen into too many bad habits at home, such as persistent snacking and not enough activity, then this is a different way of getting fitter.
Because we deliver our adult virtual training using Zoom, you get to learn martial arts at home, and all you basically need is an internet connection to get started.
You can join in live, or you can record our classes and do them in your own time.
What Will Happen When We Reopen?
Martial arts are all about taking strategic and well-thought out approaches to action, and that's exactly what we'll be doing when we reopen.
We recognise that the main priority will still need to be to keep everyone who attends our classes, and our teachers, safe at all times.
With this in mind, we'll be making sure there's plenty of space, and that we all follow the current guidelines when it comes to keeping the dojo clean, wearing masks and washing hands regularly.
Our focus will be on:
Class sizes
How people move through the building
Space
Ventilation
Keeping everything clean
Masks (where necessary).
As we said earlier, we've been busy giving the dojo a makeover, ready to welcome people back.
We know you can't wait to get back on the mats, and we can't either. When you do, you'll be able to admire our new carpets. Just a bit longer, then we can reveal all.
We're looking forward to seeing everyone again. Stay up to date with what's going on at Ellis Academy of Self Defence and follow us on Facebook.
In The Meantime, Why Not Train Online?
We've got a full range of classes online, which means you don't have to wait for us to reopen to get into martial arts training.
And, when we have reopened, if you don't live close enough to take advantage of our Royce Gracie Jiu Jitsu classes in Surrey, then the online alternative might just be the perfect alternative for you.
For more details, please contact us.