Teach Your Child The Best Self Defence With Our Kids Martial Arts Classes
Children who get involved in martial arts training reap many benefits in several areas of life such as:
Fitness
Self Discipline
Focus
Respect
Self Defence
Our academy teams up with you the parent to reinforce your values to help raise children in their informative years. Values such as Courage - Benevolence - Honour - Loyalty - Honesty.
Get started today with our Kids Martial Arts Classes in Redhill and watch your child grow in no time.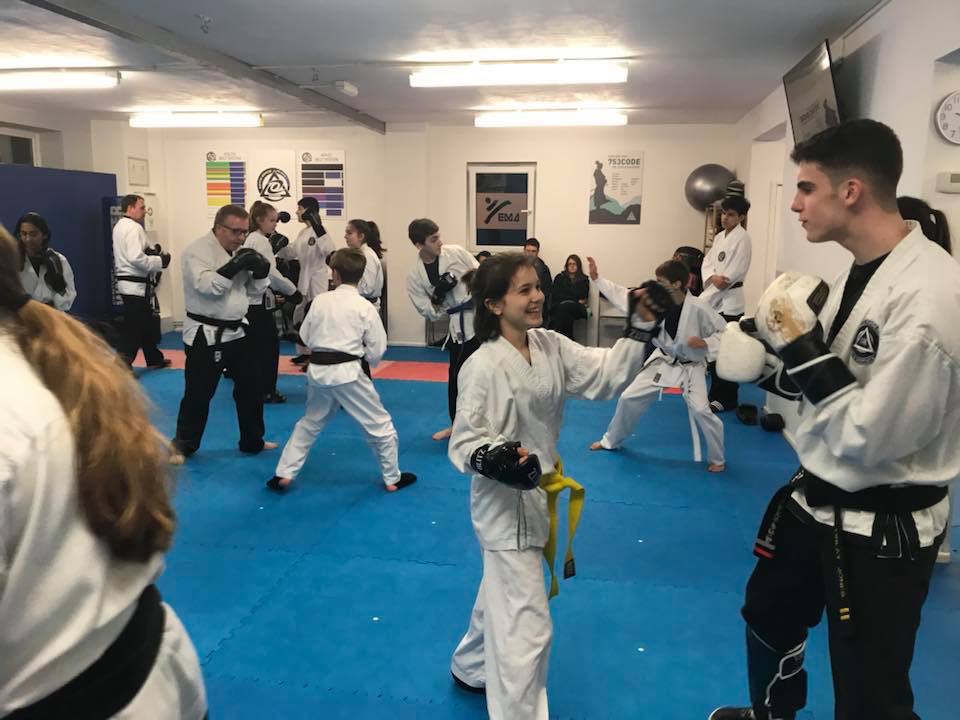 Give Your Child The Best Chance For Success With Our Kids Martial Arts Classes
Fitness in the martial arts is essential, kids need to perform at their best in order to feel empowered and feeling confident. Our Kids classes are specifically designed to raise kids heart and lung function along with building strength and endurance. When a child is feeling confident they are less of a target for bullying.
Self Discipline: Martial arts training will develop mental focus, to concentrate on a task and see it through to the end builds discipline. Our ranking system helps children to set goals and strive to achieve them. Children understand quickly that hard work is rewarded. It's not the only skill that is developed but the skill to be mentally strong when dealing with a task.
Respect: Martial arts training is all about respect. Children learn quickly that respect for others is the most important lesson in the dojo and in life. Bowing to each other, helping others succeed and being mindful shows good character. Our classes are so well structured that its obvious from the moment you come into our academy everyone respects the value of tradition and others.
Self Defence: All of our techniques are designed to protect against violence, health, and mental health. The positivity of the training and the dojo environment helps your child overcome difficult situations.
Enjoy Incredible Support And High-Energy Fun In Our Kids Martial Art Classes
We are family. Many families join our academy for the positive effects martial arts training provides. Parents training with their children, spending quality time together builds a stronger relationship and memories to enjoy.
Give your child a boost today with our Kids Martial Arts Classes in Redhill. Just fill out the short form on your screen to get started!