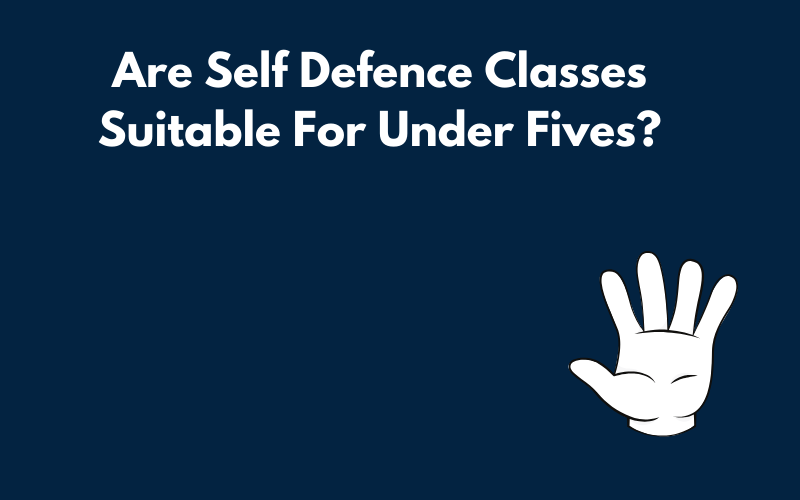 Are Self Defence Classes Suitable For Under Fives?
Posted: October 17, 2023
Martial arts can offer a blueprint for young children's development, teaching them fundamental skills and valuable life lessons that can benefit them both in and out of the dojo. But is it too soon to get them involved in self defence classes? One of our frequently asked questions is "Are self defence classes suitable for under fives?" In this blog, we aim to answer this question and delve into the self defence classes for under fives at Ellis Academy of Self Defence.
At Ellis Academy, we start our children's programs as young as 3 years old - and there is a good reason for that! There are so many benefits that self defence classes can offer under fives.
Benefits Of Self Defence Classes For Under Fives
Self defence classes for toddlers and infants can offer so many benefits.
Help improve physical fitness - self defence classes introduce young children to an active lifestyle, helping them improve their physical fitness and build stamina.
Builds confidence - in the dojo, children under 5 are encouraged to work as part of a team, make new friends and try new things - all ways in which self defence classes can improve their confidence!
Teaches discipline - before children go to school, it's important that they understand discipline and how to respect adults and those who have authority. Martial arts introduce them to an environment where discipline is essential in order to keep them safe.
Body awareness - as children grow older they become more aware of their bodies and their abilities. Teaching self defence to under fives can help them become more aware of their bodies.
Offers protection - the same benefit for adults and children, learning self defence techniques can offer children protection in real life, dangerous situations.
Are Self Defence Classes Right For Under Fives?
For parents, choosing which hobby and/or sport to introduce their little ones to, can be really tough - there are so many to choose from! But why not choose a hobby that offers so many real life benefits too?
The answer to the question, are self defence classes suitable for under fives is - absolutely yes!
Martial arts is a brilliant way to improve young children's positive mental attitude, allow them to set goals, learn respect and develop self confidence. Self defence classes for under fives help children reach their full potential.
Self Defence Classes For Under Fives At Ellis Academy Of Self Defence
At Ellis Academy of Self Defence, our Tiny Tigers is the perfect class for children aged 3-6. For those children who are preparing to start primary school, our self defence classes offer all the benefits we have explored in today's blog.
We like to believe that Ellis Academy is your partner in parenting. Our self defence classes teach the same values that you teach at home, in a safe, positive and not to mention, really fun environment!
At the heart of the Tiny Tigers curriculum is personal growth and development for your little ones, educating them on vital life skills such as perseverance, self control and confidence. Our self defence program for under fives is designed to enhance your child's ability to pay attention and follow directions - preparing them perfectly for their academic lives.
At Ellis Academy, our jiu jitsu classes for toddlers are the perfect platform for young blossoming martial artists.
If you want to learn more about our self defence classes for under fives, or want to ask further questions to determine whether our martial arts classes are right for your child, feel free to get in touch with a member of our team.
You can reach us today by calling us on 01737761999.