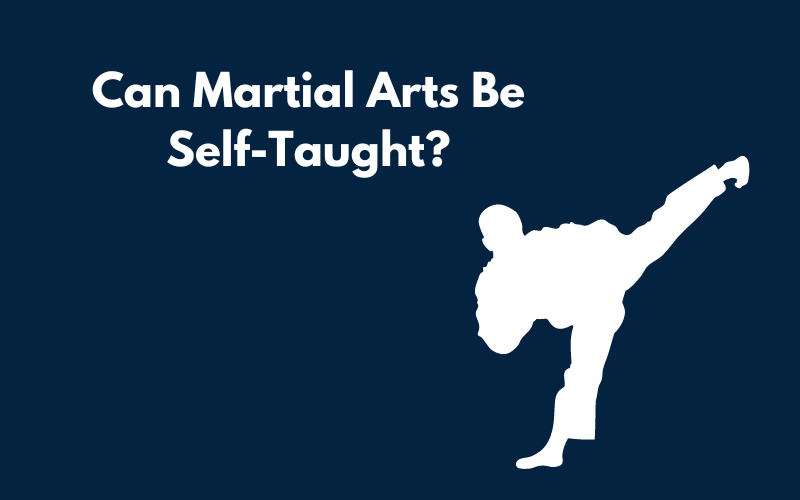 Can Martial Arts Be Self-Taught?
Posted: June 20, 2022
Can martial arts be self-taught? Sure, there are several basic training techniques that you could teach yourselves at home, however, to truly master martial arts, you need to break out of your own four walls.
This blog aims to highlight what exactly can be self-taught within martial arts and what types of martial arts techniques are the easiest to self-teach.
Can Martial Arts Be Self-Taught?
The answer to this question is a grey area. Yes, some online training programmes can teach you the basics of martial arts, but no, it probably isn't doable to achieve a black belt in martial arts by only teaching yourself.
If lockdown taught the world of martial arts anything, it was that to gain the most out of martial arts training, access to a teacher, other students and a gym were essential to progress at a reasonable pace.
Granted, self-teaching martial arts will not provide the same fun, sense of togetherness and discipline as attending a gym, but it can be done. And in some cases, like during the Covid-19 pandemic, had to be done.
Easy Martial Arts Disciplines That Can Be Self-Taught
It's important to note, that not everything in martial arts can be self-taught, however, there are several easier practices within martial arts that those wanting to learn at home could start with.
Karate
Karate is number one on our list, firstly because it is known as the 'safest' form of martial arts and so can be self-taught to an extent.
Karate teaches a number of striking techniques such as kicking, punching and sparring and relies on balance, speed and power to be executed successfully. Many of karate's techniques don't require another person to learn (although this is always useful) and so it makes good practice to self-teach.
Basic Boxing
Boxing is a martial art that can be self-taught. Basic boxing techniques can be practised alone without the need for a partner.
However, to master the fighting stance and learn agility and strength, a teacher is recommended.
Tai Chi
A practice very much focused on one's self. Tai Chi's moves don't require a partner and it is a low-impact exercise, making it ideal for those who want to be self-taught.
How Long Does It Take To Be Self Taught
This is where self-teaching martial arts lacks. Sure, training in martial arts should be at your own pace, but there is an average progression scale for each practice usually. This is often monitored by how quickly you progress through the belt rankings towards achieving a black belt.
When self-taught, you miss out on access to a black-belt teacher and often necessary interaction with other students or gym facilities.
You can make some significant strides in martial arts at home if you devote time and dedication as you would at classes, but it can take much longer to become well practised and thrive in the techniques.
What A Martial Arts School Can Offer
Yes, you can self-teach martial arts to a certain level, but what can a martial arts school offer you that learning from home can't?
Facilities
The correct equipment, training areas and safety facilities are important when it comes to learning a martial art. A school's facilities are often better than those at home as they are specifically designed and equipped for the teaching of martial arts.
Leaders
The journey from beginner to black belt is long, strenuous and requires a lot of personal development. Take the helping hand! Being taught to become a black belt, by a black belt means you can be sure you are getting the best out of the training.
Discipline
Martial arts are heavily centred around discipline. You may have experienced boredom with your usual fitness routine or reached a plateau in your performance or physical fitness results. Attending classes, sticking to someone else's rules, and working as part of a class are all ways in which self-discipline, a really important element of martial arts, can be achieved.
Teachings At Ellis Academy
At Ellis Academy, we incorporate our values, specialist knowledge and love for the sport to provide classes and training for any age and level!
We believe that learning martial arts should be about fun, excitement, and preparation. So, our tournaments and competitions allow for team spirit to be built, fears to be overcome, and character to be developed.
We offer training that focuses on self-defence and personal development, qualified and skilled instructors and clean and safe facilities to meet the needs of those who want to learn martial arts.
Get In Touch
Don't self-teach for years, come to us and get high-quality martial arts training.
We pride ourselves on teaching children and adults the confidence, leadership, and fitness skills that can only be achieved through martial arts.
Want to know more? Contact us!
Call 01737 761999 today.