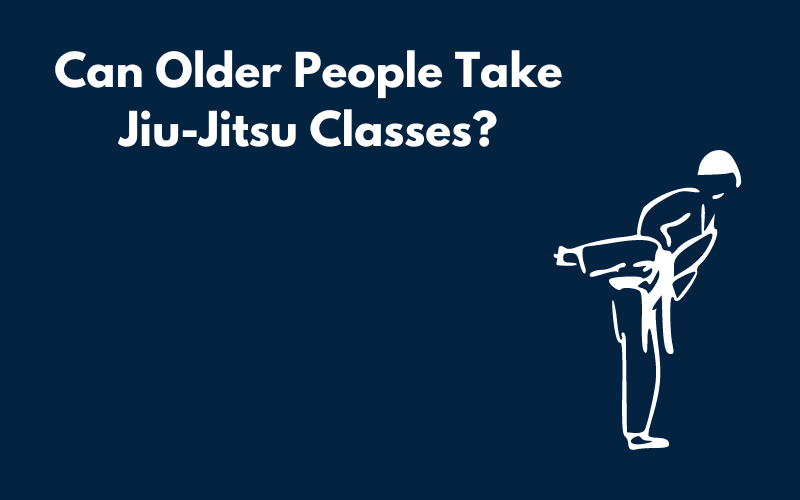 Can Older People Take Jiu-Jitsu Classes?
Posted: November 23, 2022
At Ellis Academy of Self Defence, we offer jiu-jitsu classes for all ages. One of our most frequently asked questions is - can older people take jiu-jitsu classes? This blog aims to answer that question and highlight the benefits of training in martial arts for those older adults.
Can Older People Take Jiu-Jitsu Classes?
The simple answer is, of course they can!
In fact, Master Carlos Gracie was a great example of this, fighting up until the age of 92. Jiu-jitsu and martial arts as a whole have been adapted for people of any age and walk of life to be able to get involved and start on their physical and spiritual journey.
Jiu-jitsu classes for adults, here at Ellis have no age limitations at the top end, any person 16 and over can take part!
Benefits of Jiu-Jitsu For Older People
Every 18 seconds a burglary takes place in the United Kingdom. 14.3% of armed robberies take place in a home. Every 98 seconds a UK Citizen is sexually assaulted.
Unfortunately, in the current landscape, we find ourselves navigating in the UK, attacks and assaults are on the rise, with older people generally falling victim to physical attacks. Learning jiu-jitsu aids us in our adult life to build self confidence and strength as well as understand how to defend ourselves in real life situations.
Not only does jiu-jitsu teach us how to defend ourselves but also gives us an abundance of physical and mental advantages.
Learning jiu-jitsu as an older person can massively reduce stress and allow you to gain confidence. Many older people, particularly those who aren't physically active struggle with confidence when it comes to learning something new.
Most people associate mixed martial arts with fighting, kicks, and punches, which we appreciate may put a number of older people off the practice. The truth is that confidence and stress relief are some of the biggest benefits our members report!
Gaining mental clarity alongside the amazing physical benefits that martial arts can bring is a huge benefit for adults of any age. As we grow older, our responsibilities and day to day stresses grow too! Taking part in an activity that exercises not only our bodies but our minds is a great way of dealing with burdening stressors.
Sharpening our mental state, our aerobic abilities and being part of a community are just to name a few of the many benefits that we believe older people can experience from practising jiu-jitsu.
Older People Taking Jiu-Jitsu Classes At Ellis Academy
At Ellis Academy of Self Defence, we focus primarily on the practice of Royce Gracie. We aim for our classes to provide adults of any age with improved physical fitness, an ability to defend themselves efficiently and sharpen their minds.
We appreciate that joining the latest fitness craze can ultimately result in boredom and disappointment. That's why our classes focus on bringing together a community and teaching potentially life saving techniques, in a fun and safe environment.
Here, people of any age or walk of life are able to feel safe and explore their emotional and physical boundaries by practising one of the most famous and long standing practices of martial arts. Since its arrival in the United States in the 1980s, Jiu-Jitsu has experienced unprecedented popularity, with its practitioners creating a real culture of their own.
No matter your size, age or ability, we are here to encourage you to learn and undergo a personal transformation in both your physical skill and mental state.
Want to know more about taking a jiu-jitsu class as an older person? Get in touch!
Our team are on hand to answer any queries you may have about jiu-jitsu or the adult classes we offer here at Ellis Academy.
Give us a call today on 01737761999