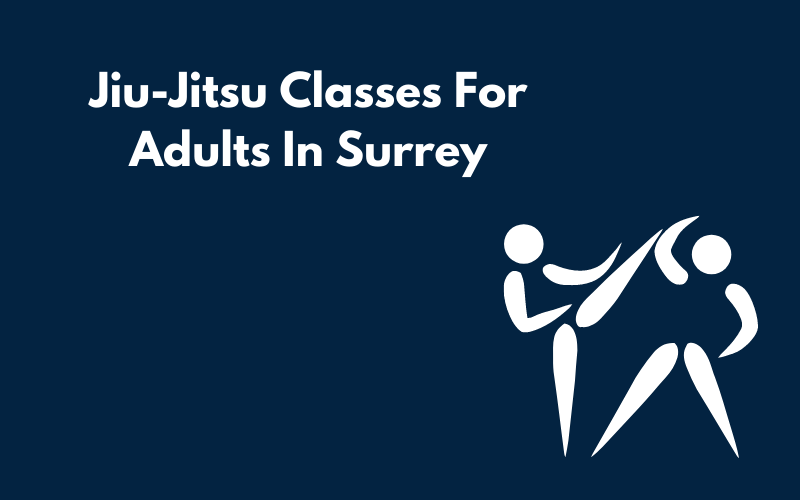 Jiu-Jitsu Classes For Adults In Surrey
Posted: July 06, 2022
Are you over the age of 16 and want to learn the art of Jiu-Jitsu? You're in the right place! This blog aims to uncover the different types of Jiu-Jitsu classes for adults in Surrey.
The Ellis Academy Of Self Defence
The Ellis Academy of Self Defence is based in Surrey and offers a variety of adult martial arts classes.
The curriculum here provides adults with a great way to stay in shape as well as learn the discipline of martial arts. We know how difficult and confusing finding a martial arts school can be, especially as an adult and therefore we offer classes in which adults can embark on a profound experience with ease. Our classes aim to positively impact mental and physical health allowing adults to reach their full potential.
Lessons of confidence, leadership and fitness don't have to start in children. Our tailor-made adult classes teach the fundamentals of martial arts no matter what age the student is.
Adult programs at Ellis Academy are the perfect alternative to a boring gym routine, with the bonus of learning self-defence strategies that can be implemented in real-life scenarios.
Benefits Of Jiu-Jitsu Classes For Adults
Jiu-Jitsu as a martial arts discipline hosts many advantages for both children and adults alike. The practice not only focuses on self-defence techniques but also on personal development, something vitally important during adult years.
Life only becomes busier as an adult and unfortunately, physical and mental health sometimes takes a back seat. That's where martial arts classes can help. Jiu-jitsu classes empower adults by:
Increasing awareness
Building self-confidence
Teaching self-defence skills
Jiu-jitsu classes for adults result in students feeling more focused, competitive, and performing better, which has a direct effect on both their personal and professional lives. Jiu-jitsu positively affects one's mind, body, and social life.
Improving focus and self-control in jiu-jitsu reduces stress levels and can act as a deterrent against depression and other mental health issues. Depression is 25% less likely in people who exercise.
Belt testing and competing are brilliant ways for adults to set goals. With goal setting comes accomplishment and so training and competing in jiu-jitsu increases self-esteem.
Royce Gracie Jiu-Jitsu Classes For Adults In Surrey
At Ellis Academy of Self Defence, we specialise our training in the practice of Royce Gracie Jiu-Jitsu. This practice teaches ways in which one can defend themselves in the real world by:
Improving physical fitness and stamina
Learning to efficiently defend
Targeting vulnerable areas
Jiu-jitsu has experienced unrivalled popularity since its arrival to the USA in the 1980s and has gained its own culture, ditching the boredom of the same old gym routines. The added benefits of its application in real-life attack or fight situations are a plus!
Jiu-jitsu is widely considered one of the most effective forms of martial arts. Our application of Royce Gracie jiu-jitsu at Ellis Academy uses specific techniques that can be replicated in reality.
Every 98 seconds, a UK citizen is sexually assaulted.
Every 18 seconds a burglary takes place in the UK.
Royce Gracie jiu-jitsu training can stop you from becoming a statistic. The techniques aim to empower, transform, and keep you safe. Gracie jiu-jitsu focuses more on the techniques of self-defence as opposed to solely the sport of Japanese jiu-jitsu and therefore makes it a more beneficial form of martial arts to learn for real-life scenarios. Gracie's techniques are what you see in most UFC fights today.
Progression in Royce Gracie jiu-jitsu is a symbol not only of improved skill but of an improvement in moral character and personal growth.
Classes For Adults In Surrey
Ellis Academy provides classes for adults in Surrey and surrounding areas. Adult martial arts provides individuals with mental and physical challenges that cannot be offered at a standard gym. There are a number of ways to keep fit in Surrey, but why not experience the added benefits of mental resilience and self-defence?
Ellis Academy offers a trial offer for those beginners who aren't sure if martial arts, specifically jiu-jitsu is for them.
You can redeem your trial offer, for any age and any fitness level, here.
Get In Touch
Want to know more about jiu-jitsu classes for adults in Surrey? Get in touch!
Our team are on hand to answer any questions you may have about Ellis Academy, Royce Gracie jiu-jitsu and adult classes.
Call us on 01737761999 today.