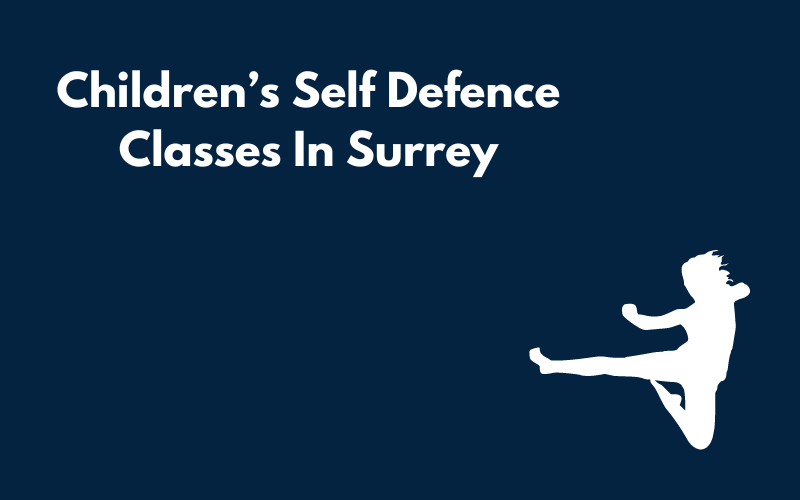 Children's Self Defence Classes In Surrey
Posted: August 11, 2022
Learning the art of self-defence is a brilliant skill for children. Ellis Academy of Self Defence offers some of the best children's self defence classes in Surrey (if we say so ourselves!) This blog aims to explore children's self defence classes in Surrey and the benefit they pose for students.
The Benefits Of Self Defence For Children
Learning the art of self defence from a young age poses many benefits for children that will continue throughout their lives.
Apart from the obvious - protecting a child's safety, there are a number of other advantages that children's self defence classes can offer.
Children's self defence classes teach young people vital life skills that will benefit them not only as children but as adults too. Putting children in a controlled environment where they can explore boundaries and practice techniques to keep them not only safe but disciplined offers them a huge advantage for their further life experiences.
In the real world, there are no safety barriers, and more and more attacks are occurring throughout the years, teaching children to defend themselves and react to real life situations in order to keep themselves and others safe could be a crucial skill.
Self defence for children offers confidence, room to grow and progress in a specific skill and also behavioural discipline. A classroom environment outside of their school classroom means they can further develop as people and within the skill of martial arts. Consistent learning and practice are key to developing as a student and a human being.
Attending children's self defence classes can boost confidence, improve physical and mental resilience, improve social skills and increase awareness of both themselves and the world in which they live.
Ellis Academy Of Self Defence
The Ellis Academy of Self Defence is based in Surrey and offers a variety of children's self defence classes for those within the area.
Tiny Tigers
This class is aged for children ages 3-6. Offering the student strong visual cues, our teachers aim to help children feel engaged and reach goals and achievements in martial arts.
Kids Martial Arts
For children aged 6-9, this programme focuses on positive mental attitude, confidence and perseverance to further a child's understanding of martial arts and their development within the sport and life.
For the same age group, we also offer classes in Royce Gracie Jiu-Jitsu for kids in the same age bracket. This fun class is designed to allow children to develop the fundamental skills required to effectively practice Royce Gracie Jiu-Jitsu.
Teen Martial Arts
Teenagers need a safe place to grow as they become independent from their parents and are expected to create their path in life. Teen martial arts classes at Ellis Academy give teenagers the confidence, structure and discipline to learn from mistakes, create a sense of identity and develop assertiveness, all whilst learning a sport.
Teen Gracie Jiu-jitsu is also offered to these children aged 10-15 who want a programme specifically tailored to teach them self defence skills that can be replicated in the real world.
Our range of children's self defence classes is the perfect blueprint for healthy child development. Aimed at specific age ranges, our classes allow children to flourish with like-minded students, creating a safe and controlled classroom setting.
Contact Us
There are a number of ways to get fit in Surrey - for both adults and children. With self defence classes, you're not only getting fit but learning mental resilience and reaping the benefits of self defence practices.
Ellis Academy offers a trial offer for those beginners who aren't sure if martial arts is for them.
Redeem your trial offer for children's self defence classes here.
Want to know more about children's self defence classes in Surrey? Get in touch!
Call us today on 01737 761999