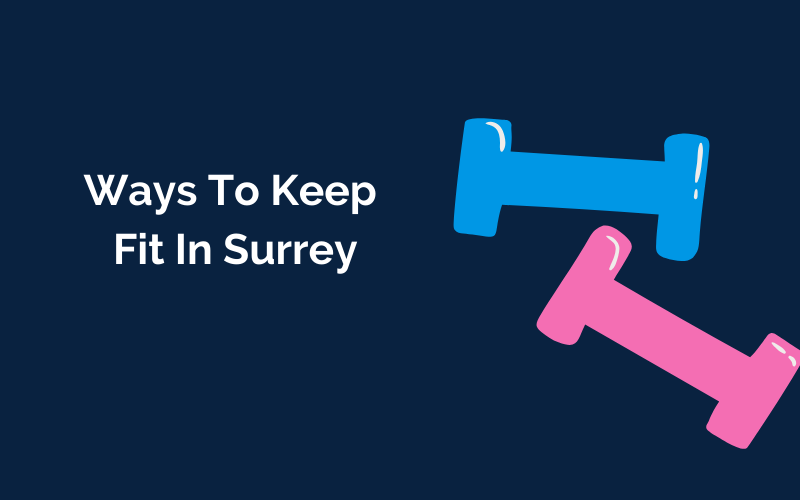 Ways To Keep Fit In Surrey
Posted: March 15, 2022
In recent years, we've altered our work out routines or looked at alternative exercise methods. Due to the pandemic crisis, gyms were shutting and we had to adapt in order to keep fit.
But what exactly can you do to keep fit in Surrey aside from gyms? That's what we're going to look at that in this blog.
Walking
You've probably heard this your whole life but walking is one of the best forms of exercise. It encourages you to get moving and get fresh air.
A brisk walk every day for 30 minutes meets the recommended amount of physical activity weekly. How about joining a million people in downloading NHS' Active 10 app? This app records your walking habits – it tracks step count, sets goals, shows achievements, and gives you activity tips.
You can walk around your local town or you can explore Surrey's countryside. There are self-guided walks, long distance walks, and even group walks! If you struggle to walk long-distances, have children or are pregnant, or have a disability, there are alternative easy walks to go on.
Running
Running or jogging is a great way to exercise. This activity only involves a pair of running shoes and has many health benefits. It improves the cardiovascular and respiratory systems and works at relieving stress.
Couch to 5k is a free running plan for everyone, beginner or experienced. Involving 3 runs per week with rest days, the app was created to inspire people to get out and start moving.
It's easy to feel worn out and unfit after first taking up exercise and that can then lead to us giving up. Couch to 5k works to prevent that by helping you set up and achieve realistic goals. Starting out with just 1 minute of exercise, it builds gradually over weeks and eventually has you challenging your times and distances.
Cycling
Surrey has an extensive cycling network set up throughout the area. Surrey County Council have created maps, routes, and safety training for cyclists.
Whether you explore trails with family at the weekend or cycle to and from work, it doesn't matter. Not only does it help you exercise but it also saves money on public transport or petrol. And it's better for the environment.
Ellis Academy of Self Defence
Of course, we can't talk about keeping fit in Surrey without mentioning the Ellis Academy of Self Defence. Offering both children and adult programs, martial arts are a good way to keep fit whilst learning how to defend yourself.
Our adult programs are the perfect alternative to those boring gym routines. Adult Martial Arts provides the challenges you need to stay inspired. Jiu-Jitsu is a unique program that aims to teach you self-defence in the fastest possible time.
And if you've never done martial arts before, don't worry. We have a trial offer so you can decide if it's your cup of tea.
All our instructors are certified black belts, qualified, and professionally trained to teach martial arts. We have a schedule for all age groups so don't hesitate to contact us if you want more information on our programs.
Additionally, you can check out our blog page for more information, tips, and advice.