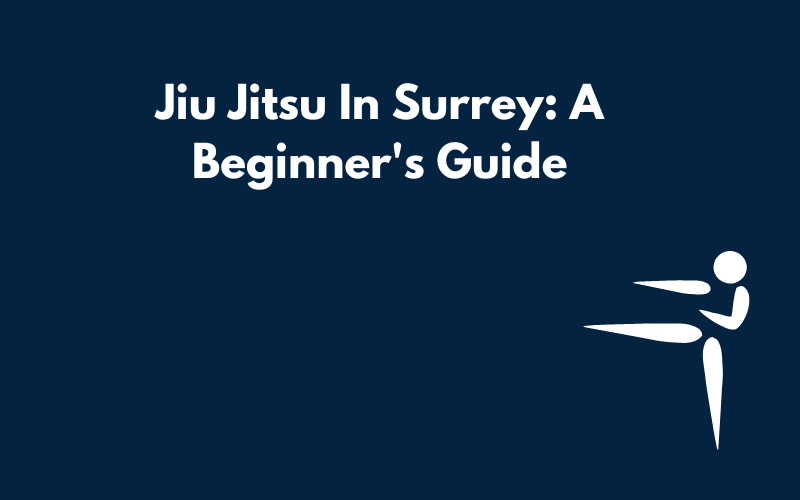 Jiu Jitsu In Surrey: A Beginner's Guide
Posted: May 16, 2023
Jiu Jitsu has been around for many, many years. With that being said, however, in recent years, jiu jitsu and other martial arts practices have grown in popularity, among a variety of ages, both children and adults. Jiu jitsu is not only a great form of exercise but can teach so many lessons, and host many benefits to its students, both physically and mentally.
Ellis Academy of Self Defence is the leading dojo for jiu jitsu in Surrey. Along with that comes great responsibility. We want to offer the ultimate guide to beginners and teach all there is to know about jiu jitsu in Surrey.
A Beginner's Guide To Jiu Jitsu
Jiu Jitsu is different from other forms of martial arts. Translating to 'gentle art', this practice is less about kicking and hitting and instead is a ground-focused martial art which focuses on grappling. Jiu jitsu is a sport not only that relies on the strength of the body, but the strength of the mind.
Originating in Brazil and increasing in popularity through the teachings of the Gracie family, jiu jitsu, often abbreviated to BJJ, hosts many benefits to both children and adults, whether it be improving confidence, promoting physical health or learning self discipline.
Here is everything you need to know in our beginners' guide, so you can hit the mats running!
Jiu Jitsu Positions
There are several positions that are crucial to the success of a true BJJ student.
Back Mount - this is regarded as the most dominant position in the sport. Also referred to as the body triangle, this position refers to the student being behind their opponent with their legs wrapped around their body. The opponent cannot see your attacks, hence why it's regarded as the most dominant position.
Full Mount - arguably the strongest position where strikes are concerned. Laying on top of their opponent, the student will use their legs to limit the opponent's torso movements.
Knee On Belly - this crushing position has the clue in the name, driving the knee into the opponent's torso. This offers similar benefits as the fill mount, albeit slightly less stable (especially if you are smaller in stature than your opponent)
Jiu Jitsu Guards
Guards are in fact what separates jiu jitsu from other forms of martial arts.
A guard is the position where the grappler's back is facing the ground, this helps them slow down the pacing of the fight by controlling their opponent's limbs. The guards are mainly used to defend and take many different forms although the closed and open guards are two of the most popular guarding positions.
Closed Guard - this is most likely the first guard a jiu jitsu beginner will learn. Wrapping your legs around the opponent's body allows you to form a barrier between the two of you. Controlling the distance is one of the key ways to defend.
Open Guard - the difference between open and closed guards is that the open guard doesn't involve the legs being wrapped around the opponent's body. Initiating contact with the opponent's limbs helps unbalance the opponents, therefore defending yourself.
Jiu Jitsu Belts
The belting system on the journey to black belt in jiu jitsu is one of self development and progression.
From a white belt to a black belt, it could take years of determination and commitment.
White Belt - at this stage students should discover who they are, learning more about themselves comes alongside learning the basic skills of jiu jitsu.
Blue Belt - here, students should have mastered a number of mounts and guards and competed in at least one competition.
Purple Belt - the student with a purple belt should be familiar with all variants of the guard positions as well as know at least 3 combination attacks.
Brown Belt - this is the belt that a number of masters in fact wear. Brown belt students should be able to teach basic jiu jitsu skills and have perfected weight distribution and balance in competitions.
Black Belt - the master grappler. Although this is the destination all jiu jitsu students aim for, black belts should continue to learn and grow as they teach others.
Jiu Jitsu In Surrey: Ellis Academy Of Self Defence
Now we have given you the basics of jiu jitsu in our beginners' guide, it's now time to introduce where in Surrey you can practice the sport!
There are many dojos in and around the Surrey area, one of them being us!
At Ellis Academy, we offer a wide variety of classes for both children and adults.
If you would like to learn more about the jiu jitsu classes we have in Surrey, get in touch!
You can reach us by calling 01737761999 today!