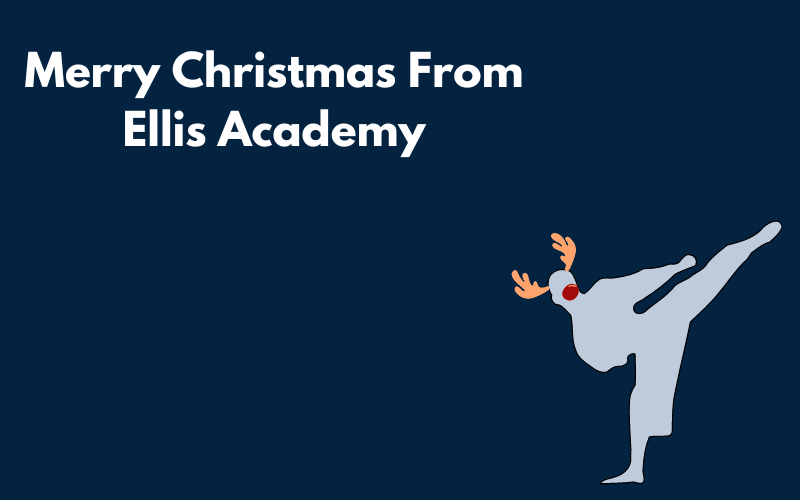 Merry Christmas From Ellis Academy
Posted: December 21, 2022
Christmas is upon us once again! It's almost time for Ellis Academy to close our doors and let our teachers and students have a well-deserved break over the festive period. We can't wait for you to join us again in January!
2022 At Ellis Academy Of Self Defence
After being able to finally open our doors in the last part of 2021, Ellis Academy has gone from strength to strength during 2022, we have welcomed lots of new students, both adults and children! We have loved seeing familiar faces return to our in-person classes and welcoming some new people too!
We aim to continue growing the dojo and have lots of exciting classes and events planned for the new year.
Staying Safe Over Christmas
As always, we are encouraging our student and their families to stay safe this Christmas. Christmas time unfortunately sees a rise in the number of attacks and assaults that we see on the streets. A message for the adults - please be safe in bars and pubs and stay in control of your actions. Christmas is a time to be merry of course, however, there are many who aren't aware of their own limits and situations can lead to violence quite quickly. Who would have thought that a time of joy could bring so many misfortunes?
Luckily for our students, you are equipped to defend yourself should you find yourself in any unfortunate scenarios over the festivities.
Martial Arts Classes In The New Year
We look forward to welcoming back our existing students and hopefully meeting some new people too! If you are new to Ellis Academy, please take this time to have a look at the programmes we offer here for both children and adults.
We offer a variety of classes for a variety of ages and abilities - rooted in the practices of Royce Gracie Jiu-Jitsu. If this sounds like something you may be interested in, and want to try it out, don't hesitate to contact us in the new year to claim your trial offer!
Enjoying The Festivities
Christmas is all about spending time with family, eating one too many chocolates and belting Mariah Carey's "All I Want For Christmas Is You" (isn't it?)
Why not check out our blog on our top martial arts movies to watch this Christmas to get you in the spirit of returning to the dojo soon enough!
The team at Ellis Academy wish all of our students and friends a very merry Christmas and a happy new year. We're looking forward to watching you progress even further in 2023 and congratulate you on your efforts so far.
Take this time to relax and reflect on all you have achieved in your martial arts classes this year.
Merry Christmas!