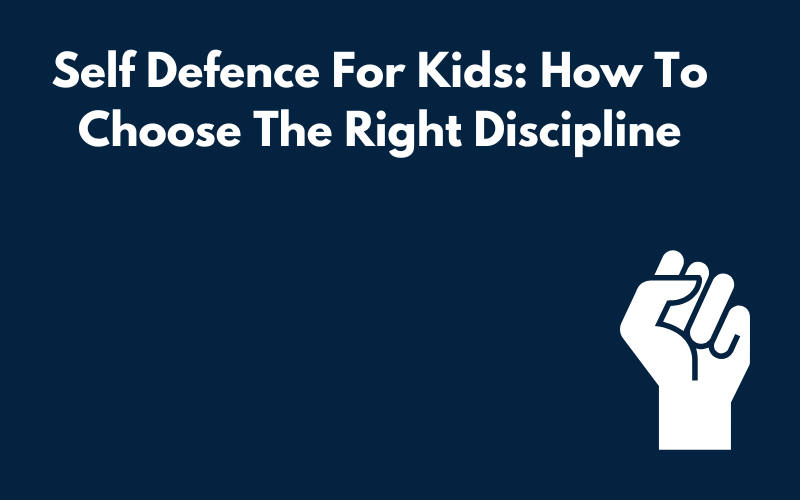 Self Defence For Kids: How To Choose The Right Discipline
Posted: September 12, 2023
At Ellis Academy of Self Defence, we believe that self defence skills are essential for everyone, no matter your age or ability. Teaching kids how to protect themselves can host so many benefits including a boost of confidence not to mention equipping them with the tools they need to stay safe in the real world. There are so many disciplines that fall under the martial arts umbrella, one of them being jiu jitsu. Brazilian Jiu Jitsu rooted in the teachings of the legendary Royce Gracie is what we take pride in teaching our students in the Ellis Academy dojo. In this blog, we'll explore the benefits of self defence for kids and offer tips on how to choose the right discipline for your child's self defence training.
The Power of Self Defence for Kids
Self defence for kids is a valuable skill for so many reasons. Not only does it provide them with physical protection and help them navigate threatening situations in the real world but it also offers benefits such as; empowering children with confidence, self awareness, and the ability to make friends and work as part of a team.
The proof is in the pudding when it comes to martial arts and there is a reason why self defence classes for children are so popular.
Let's explore the power of self defence for kids and the benefits it offers to youngsters of all ages.
Confidence Boost: Learning self defence skills offers children a sense of self-assuredness and confidence. Confidence is a skill that presents in so many areas of a child's life from academic performance to social interactions.
Physical Fitness: Martial arts and self defence classes are physically challenging, promoting physical fitness and stamina. Kids staying active and continuously working on their physical wellness and motor skills can have huge impacts on their overall well-being.
Bullying Prevention: You may be thinking "In what situation would my child need to defend themselves?" Unfortunately, the answer is more than you may realise. Self defence skills are powerful not just for life threatening scenarios, they also equip children with tools to stand up against bullying. Knowing they can resolve conflict allows children to handle bullies more assertively and even deter them.
In a nutshell, self defence for kids is not just about punches and kicks; it's about fostering soo many more powerful and important attributes. These skills are invaluable for both their personal development and safety.
How To Choose The Right Discipline
Whilst we believe that jiu jitsu is an excellent choice, we understand the importance of considering all options when it comes to which discipline your child will learn as part of their self defence training. There are numerous factors to consider which will help you choose the right discipline.
Age and Ability: Consider your child's age and physical development. While jiu jitsu is perfectly adaptable for all ages, some martial arts practices may be better suited for younger children, while others are more appropriate for teenagers.
Interests: There are things to avoid when it comes to encouraging your child's hobby - one of them is pushing them into something they don't enjoy. It's important to get a good understanding of your child's interests and goals before choosing the right discipline for them. Some kids may prefer striking arts like karate or taekwondo, while others are drawn to grappling arts like BJJ.
Environment: This isn't just about choosing the right discipline, but also about choosing the right environment which will nurture your child's development. There are tons of martial arts classes in Surrey - visit the school and observe a class if possible. Consistency in training is essential for progress so it's important that you choose a dojo with a schedule that works around your family's.
Self Defence For Kids with Ellis Academy of Self Defence
Choosing the right self defence discipline for your child is a significant decision. Martial arts, especially jiu-jitsu offers numerous physical and mental benefits for children, no matter their age and ability.
Ultimately, the right discipline will empower your child with essential life skills and the ability to stay safe in an unpredictable world.
If you want to know more about our dojo and why we might be the best fit for your child, feel free to contact us.
You can reach us by calling 01737761999.